LegitimID Founders
1
Online Services
Since 1994, the company has been using state-of-the-art telecom technologies and upgraded software environments to design, develop and operate advanced Internet systems that integrate securely Internet of Things components (IoT) with Cloud.

2
Next Planet
A
Romanian company founded in 2016 by a group of experts in Information Technology and in particular in the area of Professional Services. The founders of Next Planet brought with them the expertise accumulated in over 30 years of activity in companies and multinational corporations worldwide such as Digital, Compaq, Hewlett-Packard, Ness, IBM and others.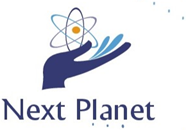 3
Widecom Systems
More than 15 years of experience in the field of telecommunications in Romania, offering Internet access services, data communications solutions, international fixed telephony, customized services and solutions for call centers, IT outsourcing services and data.